**For downloads scroll all the way down to SERIES CONTENT
Knowing what you need can be so challenging. This guide will help to awaken you to what you need by helping you gain some insight into your mindset around needs and how it developed. And you will learn several strategies for identifying your own needs.
This guide comes in both digital and bonus audio format. The best way to use the guide is to:
-Listen to the guide
-Print the guide out and complete the exercises
I'm really excited for you to put these to use and would love your feedback and reviews. Feel free to DM me those anytime or email them to [email protected].
From my heart,
Dr.Morgan Cutlip
THANK YOU OFFERS FOR YOU:
The Mother Load mental load course is 30% off with code SCRIPTS
10% off Communicate Your Needs With Confidence with code SPEAKUP
About Instructor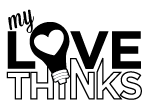 Login
Accessing this series requires a login. Please enter your credentials below!