As a special thank you for joining my community I want to share with you a one-time offer!
Are you sick of feeling like your partner is nothing more than your roommate?
Everyone tells you that having kids makes your relationship so hard or worse ruins it all together. But having kids doesn't need to be the end of the fun and loving era of your relationship. You don't have to settle for a marriage that is passionateness and disconnected. You just need the targeted know-how and practical tools to care for your marriage as a busy parent.
Have you and your partner struggled to stay connected after kids?
-Maybe you feel like you're roommates, coming together to just talk about logistics, but not really feeling intimate in meaningful ways

-Or maybe you're new to parenthood and really want to make sure your relationship is baby proof

If so, you will love How to Have a Happy and Thriving Marriage After Kids, a mini-course bundle taught by Dr. John Van Epp and me.
This mini-course bundle will help any parent to...
Uncover the 4 most common ways marriage breaks down after kids and what you can do about them
Learn the one secret to success to having a happy and thriving marriage after kids and
Know the skills for staying close and connected when it feels like the kids are pulling you apart
How To Have a Thriving Marriage After Kids: a video-based mini-course that teaches you the 4 most common ways relationships break down after kids and what you can do about them.
7 Conversations to have with your partner about sex: Feel awkward talking about sex? Or don't know where to start? This guide walks you through 7 of the most critical conversations to have about sex with your partner. You don't want to miss this one.
Easy date night ideas guide: Ideas that are virtually free and easy to do in the comfort of your home.
Love Languages Idea List: Ideas for meeting each others love languages, including scripts for words of affirmation and prompts to promote deeper conversation.
How to Have a Thriving Marriage After Kids &
3 Bonus E-guides
The price for this bundle is only $14.99. The mini-course alone is usually $37, but as a special thank you for joining my list I wanted to offer you this opportunity to grab this popular mini-course for less than a couple trips to Starbucks.
*This offer isn't available on our website or anywhere else. All resources are provided as PDF downloads and videos that can be viewed on any computer, tablet, or smartphone device.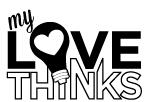 Dr. Morgan Cutlip knows what it feels like to lose yourself in motherhood, and she's determined to help mothers navigate it better. Throughout her career, she has helped hundreds of thousands of people worldwide learn how to form and maintain healthy relationships. Dr. Morgan is has a gift for translating psychological theory and research into practical, accessible, and actionable advice, which she shares with her clients, social media followers (@drmorgancutlip) and through her courses, podcast, and her blog as co-founder of My Love Thinks.
Dr. Morgan has been a featured relationship expert with Teen Vogue, The New York Times, Women's Health Magazine, MOPS International, Loveology, and Flo, the #1 app in health and fitness and is the author of two upcoming books with Thomas Nelson: Love Your Kids Without Losing Yourself and The Mother Load.
Dr. Morgan is a wife to her high school sweetheart and mother of two wild kids. She is from Ohio but currently resides with her family in Southern California.
Your free gifts are on the way to your inbox.
Make sure you check your inbox to download the files. If you don't see them search [email protected] (it may be in your junk).
*While Dr. Morgan Cutlip is a Ph.D. in Psychology, the content of this website and any of the products provided by Dr. Cutlip are not specific counseling advice nor are they a substitute for individual or couple's counseling. The content and products provided on this website are for informational purposes only.